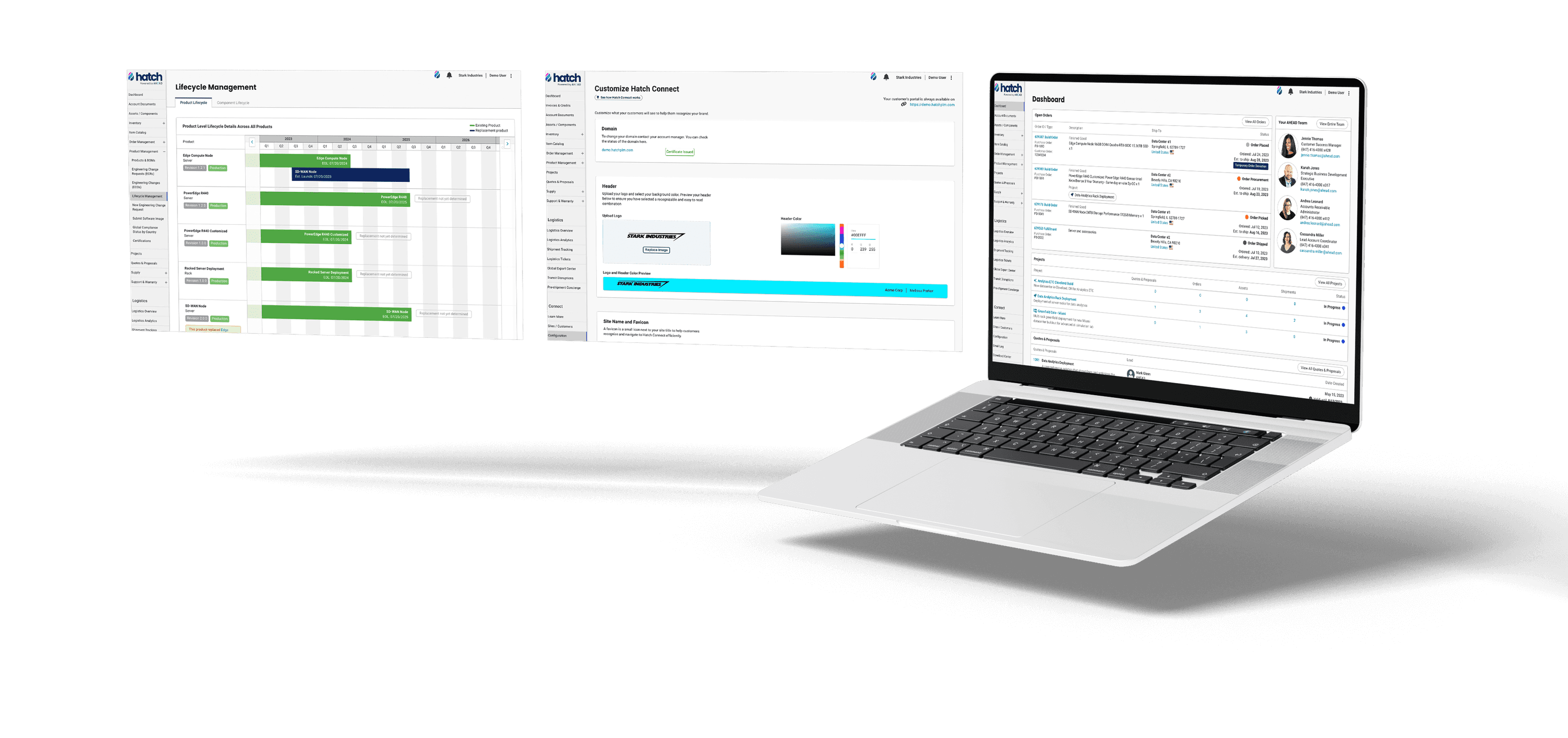 Hatch for IT Lifecycle Management
Hatch transforms the way IT teams manage multi-site infrastructures to achieve maximum value throughout the lifecycle of their IT assets. It's a lifeline for organizations struggling to keep tabs on deployed assets, providing complete asset-to-site visibility and consolidated data for all AHEAD project implementations. 
Whether you have 5 data centers or 5000+ edge deployments, Hatch impacts every facet of planning, executing, and managing your IT/OT infrastructure. It helps you leverage the data you need to support your infrastructure today and scale it efficiently for the future. And Hatch's real-time transparency means your stakeholders can always be kept up to date. 
Data Transparency in Hatch Empowers Infrastructure Teams to Work Smarter
Track orders live as they progress through the stages of procurement, assembly, integration, fulfillment, and delivery.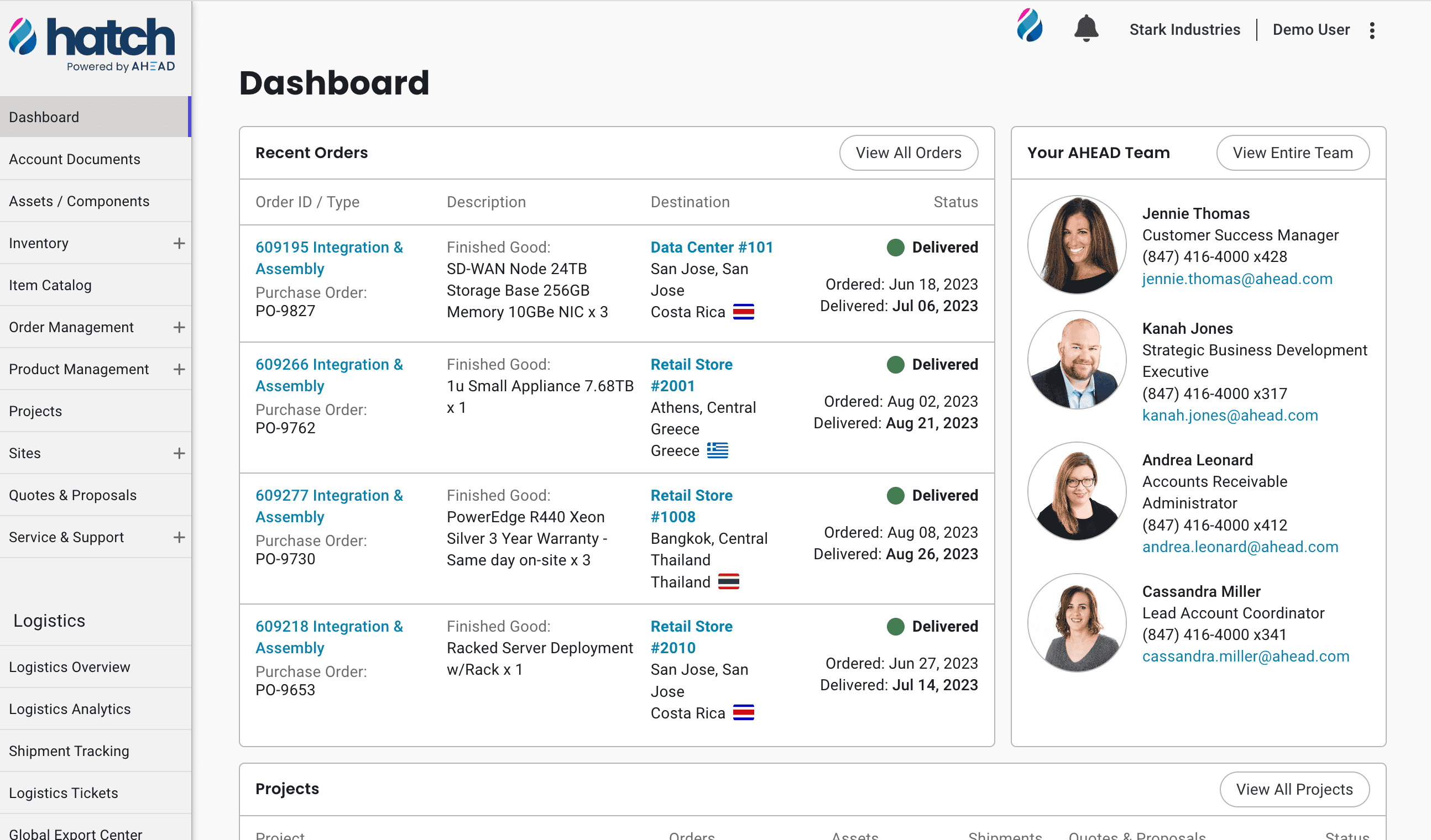 Access up-to-date inventory status 24/7 for owned and consigned materials and finished goods for decision support and reporting.
Drill into site tracking features to view consolidated data spanning orders, assets, service entitlements, shipments, and documents specific to each location.
Obtain detailed hardware and component information for in-field assets, including complex rack deployment assemblies with as-built outlines.
See all maintenance contracts, licenses and warranty expirations to stay ahead of renewals and cancellations.
Reference detailed data on every in-field asset at the components level by location, date deployed, SKU, source, and lifecycle status if available.
Capture key data automatically during factory integration, such as serial numbers, license keys and testing data, to push into the asset management system.
Manage the engineering change approval process from start to finish: create, view, assign, approve, and close, with a traceable repository of historic changes.
Trace incoming and outgoing shipments in route with up-to-the-minute carrier tracking details and see every country's detailed import requirements.
Use the fully documented REST and GraphQL API for ERP integration, embed individual Hatch pages into third-party applications, and pull live data into Excel.
Hatch Overview
Watch our video on how Hatch can help
What Can Hatch Do For You?
Empower your team to work better together with Hatch. Your team can plan, collaborate, and act on data within Hatch to help build a more efficient hardware program.
Engineering
Gain control over the evolution of products, time software refresh cycles with hardware updates, and make it easier to see component options for products
Supply Chain
Know where every component is manufactured, find out exactly where orders are in progress, and view inventory on hand and where it's located
Logistics
See where in the world products have shipped, know where global transit constraints may impact deliveries, and grow into new international markets