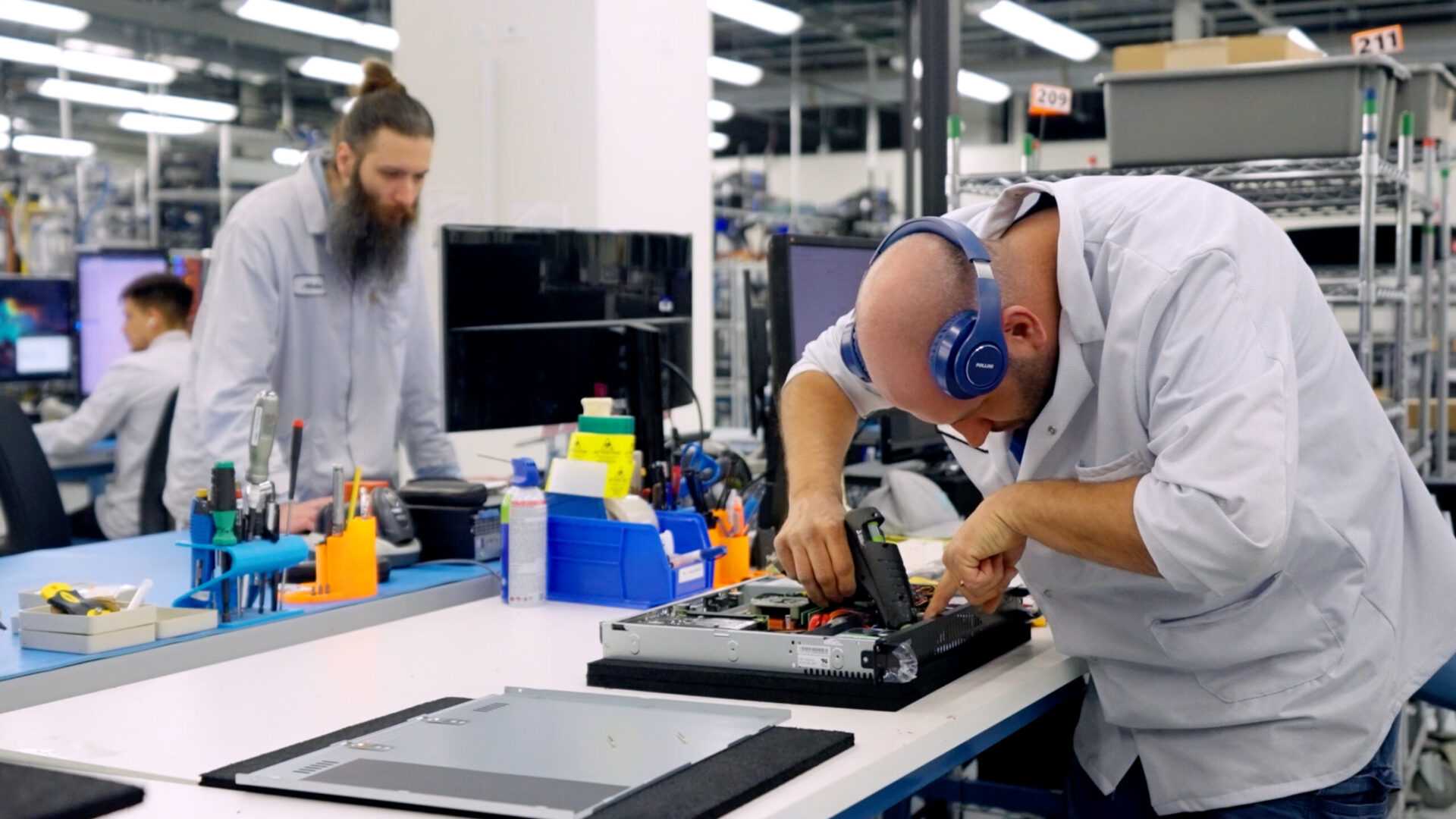 Custom Infrastructure Solutions
Achieve Maximum Impact from Your Integrated Technology
The backbone of any digital transformation project is the infrastructure that's designed to support it. Whether applications run in data centers, on edge devices, or in the cloud, a solid hardware foundation will drive the best performance for your applications.  
AHEAD designs custom infrastructure solutions to meet the application needs of complex IT and OT ecosystems. Our high-touch services are tailored to large enterprise organizations with complex multi-site IT requirements, spanning hardware design and integration through global deployment and lifecycle management. 
Custom infrastructure solutions are integrated at AHEAD-owned facilities and shipped ready to plug-and-play, with full visibility every step of the way in Hatch, AHEAD's IT supply chain and lifecycle management platform. 
Next-gen engineering on the cutting edge of innovation
From the Core to the Edge
01
AHEAD will design, build, and integrate your ideal rack infrastructure and custom rackmount systems to the smallest details for plug-and-play simplicity.  
02
When networking is crucial to performance, we cover all the bases: servers, storage, switches, routers, and all types of passive and active gear. We also harvest key data for you about every networked component for asset tracking. 
03
The intelligent edge is causing a substantial shift in infrastructure and workload orchestration. Our well-honed migration path securely moves application workloads onto high–efficiency platforms customized with the right CPU and storage combination to accelerate processing at the edge. 
Joining Forces
Watch how AHEAD and MBX combine to create best-in-class custom engineering
Advanced Engineering Services
Infrastructure teams rely on AHEAD to design impactful solutions to host their technology. We achieve this through strong engineering partnerships with industry innovators like Dell Technologies, Cisco, NVIDIA, Supermicro, and more, to consistently deliver cutting-edge solutions with unwavering quality.
One Platform for IT Procurement, Deployment, and Lifecycle Management
Manage All Your Sites and IT Assets in Hatch
Hatch gives IT teams the tools and transparency to orchestrate hardware operations at scale, anywhere, anytime.
Hatch is a cloud-based platform exclusively for AHEAD clients to gain a centralized view of their deployed hardware and maximum value out of their lifecycle.
Real-Time Order Visibility
Inventory Transparency
Asset Management
Contract Management
Component-Level Traceability
Customized Data Capture
Change Control
Global Logistics
Integration & Interoperability
Benefit from our strategic partnerships with technology leaders offering the richest portfolio of performance-driven hardware to run your applications.