Reach out with questions or for more information about our AWS solutions and services.
Enterprise Cloud Service Portfolio
Strategic Initiatives
Assess the overall cloud strategy and complete deeper analysis on key areas to define a go foward strategy
App Modernization
Modernize legacy systems into Cloud Native Architectures
Data & AI
Leverage cloud-scale data management solutions to foster analytical growth.
Uncover unknown patterns in data to build predictive and perspective models
Cloud Platform & Automation
Run your Cloud Platforms effectively by embracing a Cloud Operating Model, infrastructure as Code, and DevOps Principles
Platform Support
Proactive Optimization and Reactive Engineering to help you operate your cloud according to best practices and industry leading SLAs
Our end-to-end capabilities empower you to accelerate digital transformation and unlock the full potential of your AWS environment.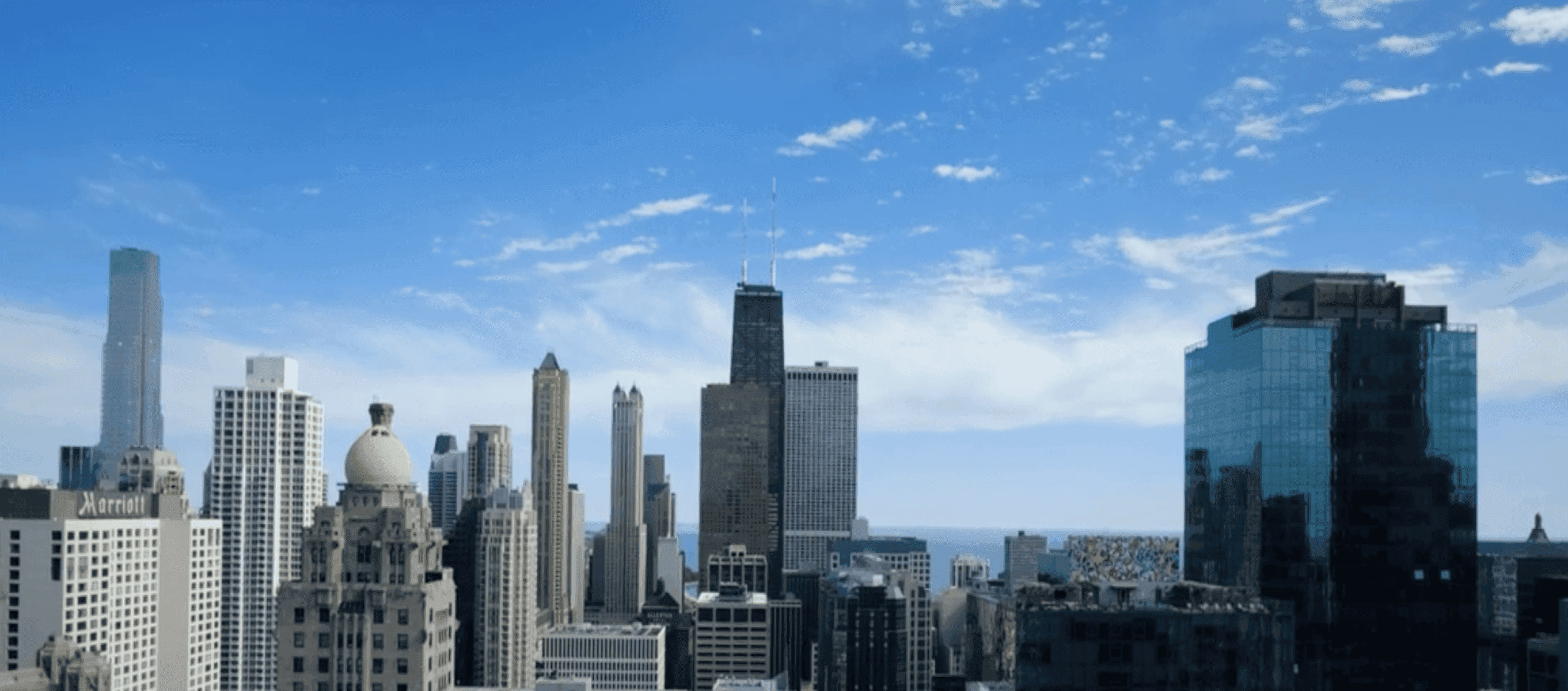 01
With our industry-recognized advisory and consulting services, we help you make the most of AWS migration initiatives by creating innovative solutions to hybrid cloud challenges.
Our decades-long relationships with enterprise IT executives propel your growth, supported by insider access to AWS thought leadership and trends. By leveraging our AWS expertise, you gain the knowledge you need to optimize the public cloud for your business needs.
02
AHEAD's DevOps capabilities help you build more reliable, efficient applications and services. Armed with our end-to-end automation of AWS services provisioning, you're better equipped to mitigate errors and simplify operations.
Additionally, we provide application deployments, configuration management, and CI/CD processes and tools support, driving faster go-to-market strategies and streamlined workflows.
03
With our AWS Data and Analytics Competency, we create innovative solutions to modernize, secure, and scale your platforms. AHEAD holds Service Delivery Expertise in Amazon EMR to help clients build and deploy solutions that handle big data use cases.
AHEAD provides governance, availability, operational support, and more by using data science and big data management to gather insights and improve performance across your public cloud environment.
Explore our Services
Whether you're tackling complex configuration tasks or preparing your assets for potential impact, AHEAD's services take advantage of our AWS expertise to optimize and secure your public cloud environment.
Network Connectivity Services
As you face an overwhelming array of new technology and environments, AHEAD helps you build connectivity solutions that work for your business goals, cloud adoption roadmap, and resources. Our network connectivity services include:
AWS VPN, Direct Connect, and SD-WAN configurations with data centers and collocations
Transit Gateway cross-VPC, cross-region, cross-cloud automation, and integration with third-party firewall and security solutions
Network Appliance architecture and configuration within AWS
With our array of service options, we're here to support the configuration that fits your unique security, cost, and performance needs.
Lurie Children's Hospital
Faster and More Accurate Patient Diagnosis via Game-Changing Cloud Technology
Ann & Robert H. Lurie Children's Hospital of Chicago provides superior pediatric care in a setting that offers the latest benefits and innovations in medical technology, research and family-friendly design. Lurie was considering the public cloud to power new capabilities in research and treatment, but they faced limited bandwidth and skills related to cloud, security, and compliance.
AHEAD built a cloud operating model and deployed AWS foundations for governance, security, and cost-optimization. We also deployed containers within AWS to provide the processing power needed to manage and analyze Lurie's rich and complex data sets. The Lurie team is now able to provide faster quality treatment to patients, and Lurie's cloud-based genomic sequencing capabilities allow them to diagnose patients much faster.
First Merchants Bank
Accelerating Success with Ongoing Cloud Managed Services 
First Merchants was in an aggressive growth and acquisition mode, but their legacy operating model was unable to efficiently take on the various platforms and workloads of the financial institutions they were acquiring. They wanted to extend their data center to quickly start leveraging cloud operating models that modernized their technology approach, with the goal of eventually working their way into the cloud over the next 3 to 5 years, while also having a data center footprint by employing a hybrid cloud model. AHEAD's relationship with First Merchants began with a two-day visioning workshop during which it was discovered that an agile, native AWS approach was much better suited to their business, operations, and budget. 
Through close collaboration, AHEAD was able to expedite the cloud journey due to the increased knowledge and skillsets of the combined teams. This allowed the AHEAD team to reallocate those dollars and quickly shift the project focus to accelerating the migration-strategy phase. AHEAD also recommended SCPs for limiting deployment to approved Regions, and implemented a strategy for deploying users and roles for SSO configuration. 
Credit Acceptance Corporation
AWS Cloud Foundation that Enables Scalability 
Credit Acceptance Corporation (CAC) has a loan origination app that makes up a significant portion of their business. This busiest part of this business happens during the same time as tax return season. In order to meet demand, CAC wanted to scale to a higher quantity of loan origination requests, but their data center infrastructure was limiting their scalability. Through a series of discussions, AHEAD determined CAC's success criteria and built a design for their cloud foundation in AWS. This POC included operational best practices, a new, container-based architecture for the application, and an assessment of their security's current state and how they could elevate their level of security. 
With the proper cloud foundation in AWS, CAC is able to leverage AWS services and their scalability to meet the demands of their customers while protecting sensitive data. AHEAD continues to enable CAC through education and initiative acceleration assistance. 
Mortgage Connect
Implementing VMware Cloud on AWS for DR
Mortgage Connect was closing one of their data centers with plans to relocate equipment to another location over 1000 miles away. The planned decommission, relocation of existing equipment, and testing of infrastructure would take many weeks. Mortgage Connect needed to ensure availability of the DR Horizon VDI infrastructure during the migration period. AHEAD was engaged with Mortgage Connect with only 21 days before the scheduled decommissioning of the data center.  
A fully functional Horizon VDI environment was successfully deployed in 9 days enabled by a working partnership between Mortgage Connect, AHEAD, and Fulcrum Point Technologies. This allowed for 3 days of testing and validation before the decommission of Mortgage Connect's data center. As a result, this enabled Mortgage Connect to confidently spin down their on-prem DR VDI environment and rely on VMC in the event of a disaster. 
BAM
Creating a More Predictable, Secure, Public Cloud
An early pioneer in the public cloud, global investment firm BAM faced rising cloud costs and a lack of visibility into its AWS operations. Being in financial services, the firm also required a mechanism to ensure continuous compliance of the environment. Deploying its CoPilot Cloud Optimization and Governance Solution, AHEAD provided ongoing analysis of AWS performance, enabling BAM to monitor compliance every 15 minutes and dramatically improve its compliance posture. BAM projects 20% savings based on rightsizing and reserved instance recommendations from CoPilot alone.
Altus Biologics
Leveraging Data and Analytics @ Scale
Altus was rapidly growing and wanted to leverage large amounts of data from multiple departments to build scalable, elastic solutions that would increase both transparency and opportunities for the business.
AHEAD designed, built, and implemented an AWS-hosted Analytics Hub environment with customizations and components including a RedShift data warehouse, automation of data pipelines, integrated security, fault tolerance, and redundancy, resulting in their ability to identify operational efficiencies by having centralized and normalized data.
HUB
Migrating to AWS to Facilitate Growth
The acquisition of close to 500 insurance brokers over the past twenty years created an infrastructure sprawl that hurt HUB's ability to serve customers, respond to market changes, and continue to grow through acquisition.
AHEAD helped architect a new AWS-based infrastructure, including mapping business applications to AWS services and defining new networking requirements. After migrating 380 VMs (and eliminating 800 others) HUB can much more quickly integrate new acquisitions without acquiring legacy technology.
Fifth Third Bank
Building a Data-driven Business while Promoting Data Security, Regulatory Compliance and Scalability
Fifth Third Bancorp is a diversified financial services company, overseeing $207 billion in assets and operating 1,080 full-service Banking Centers across the midwestern and southeastern United States. Client was experiencing rapid growth causing them to  evaluate and scale IT capabilities, especially their ability to quickly derive business insights and make data-driven decisions across multiple areas of the business. The financial industry's high regulatory compliance and cybersecurity standards added complexity and pressure to the situation.
AHEAD collaborated with AWS and Snowflake banking industry experts to incorporate a Financial Data Hub architecture to consolidate data on a single platform, with built-in, industry leading data security and compliance capabilities to harness Client's enterprise data and deliver reporting and visualization tools to aid rapid, well-informed decisions. In addition, a pay-as-you-go financial model for cloud and storage provided affordable scalability.
Automative Services Corporation
Client is the largest automotive services company in North America, providing consumer and commercial automotive needs, including paint, collision, glass, vehicle repair, oil change, maintenance and car wash.
As a high growth business, Client is opening hundreds of new locations across their portfolio of companies every year, in addition to an aggressive M&A strategy to acquire more brands.
Leadership was looking to evolve beyond 2 datacenter setup, and saw they cloud as the way forward. However, with little cloud experience and expertise, they needed a partner to guide them and provide the cloud strategy to supercharge their business.
AHEAD devised a strategy and financial plan to transition from pure datacenter to a hybrid cloud, using the AWS Migration Acceleration Program to move quickly and realize fast gains.
AHEAD also delivered a PODS/managed services engagement, enabling Client to focus IT staff on growth and not operations. Lastly, all new investments route through AWS Marketplace, enabling Client to operationalize financial commitments to AWS more effectively.
Sports Betting Technology Company
Client's tech-centric business is growing rapidly, requiring IT agility and motivating senior leadership to invest in a cloud-native approach to infrastructure and skilled workforce.
Client needed to understand infrastructure readiness and financial implications to rapidly scale their infrastructure and applications on AWS to meet the needs of the business.
AHEAD's cloud team conducted a thorough Cloud Suitability Assessment, delivering a clear and actionable plan to Client leadership. AHEAD's Assessment detailed how Client could migrate to AWS's cloud environment and the financial, operational and technical requirements needed to do so successfully.
Automobile Components Manufacturer
Client saw the opportunity presented by the public cloud to drive speed, agility and flexibility in their business. However, their enterprise workloads were deeply rooted in the datacenter, so they needed assistance understanding cloud migration impacts (and pitfalls), devising a proper migration strategy and securing the right technical resources to make the migration a reality.
AHEAD's Cloud Practice team conducted a Cloud Migration Readiness Assessment as a first phase to understand the feasibility, financial considerations and business value of shifting workloads to the cloud.
Next AHEAD's technology team leveraged AWS's Migration Acceleration Program (MAP) capabilities to engineer infrastructure and data migrations to AWS public cloud.
Client is now operating with greater IT agility and flexibility to respond to the needs of their business and end user clients. Migrating the enterprise to the cloud has significantly reduced Client's computing and infrastructure costs
Roadside Assistance Service Provider
As one of the largest providers of automotive roadside assistance and claims management services in the United States, the Client was struggling to manage and analyze commitments for their dynamic infrastructure and inefficiently scale their containerized and web-based services. After assessing Client's situation, AHEAD identified Spot by NetApp to resolve Client's scaling inefficiencies. The AHEAD and NetApp Spot teams identified and optimized 3 critical areas of Client's AWS infrastructure to optimize EC2, containers and commitments. Client is now managing all web services with NetApp Elastigroup, adopting NetApp Ocean across ECS and using NetApp Eco to manage their entire portfolio of commitments, enabling them to save over $500,000 per year, with the opportunity to increase savings as more Spot instances are added.
Sports Technology Firm
FinOps-as-a-Service Delivers Significant Cost Savings via Cloud Optimizations
Client is one of the largest and fastest-growing global provider of sports technology. Since its formation in 2016, Client has completed 26 acquisitions of market-leading sports technology companies. Through multiple acquisitions, Client inherited sub-optimized cloud accounts and configurations, needlessly wasting thousands of dollars of cost each month.
AHEAD was asked to analyze and validate acquired firm cloud environments using AHEAD's proprietary benchmarks and best practices to optimize workloads. AHEAD analyzed Azure workload subscriptions on a case-by-case basis to identify cost reduction opportunities. Using proprietary tools and methods, AHEAD extracted data and built a backlog of remediation tasks while monitoring workload changes to identify incremental savings. Based on Azure project success, AHEAD optimized Client's AWS environment to drive even more savings.
Large Western US Energy Services Provider
Next Generation Data Analytics and Applications Powered by Integrated Data Environments
Client is a leading electric and natural gas energy company serving 3.4 million electricity customers and 1.9 million natural gas customers across Colorado, Michigan, Minnesota, New Mexico, North Dakota, South Dakota, Texas and Wisconsin.
Client has made digital transformation of their enterprise a strategic priority, to operate more productively, better serve their customers and future-proof their business. The Digital Operations Factory (DOF) is a program focused on data, analytics, and end-user cloud applications, which requires robust data integration between on-premise and cloud-based data platforms.
AHEAD was retained to architect, design, and implement a high-throughput data integration solution that binds on-premise platforms to newly established cloud-based data-centric functionalities. AWS-hosted Confluent Kafka ecosystem on VMWare Tanzu was selected and a production data pipeline was established between on-premise SAP and AWS S3 storage and Lambda to support the bi-directional transfer of key data.
Featured Resources
Our end-to-end capabilities empower you to accelerate digital transformation and unlock the full potential of your AWS environment.
The Continuing Evolution of VMware Cloud on AWS – And Why It Matters
6 Use Cases for VMware Cloud on AWS
How to Create Custom EC2 VPCs in AWS Using Terraform
AWS Connectivity Options – Choosing the Right Tool for the Job