Microsoft
Strategic Partner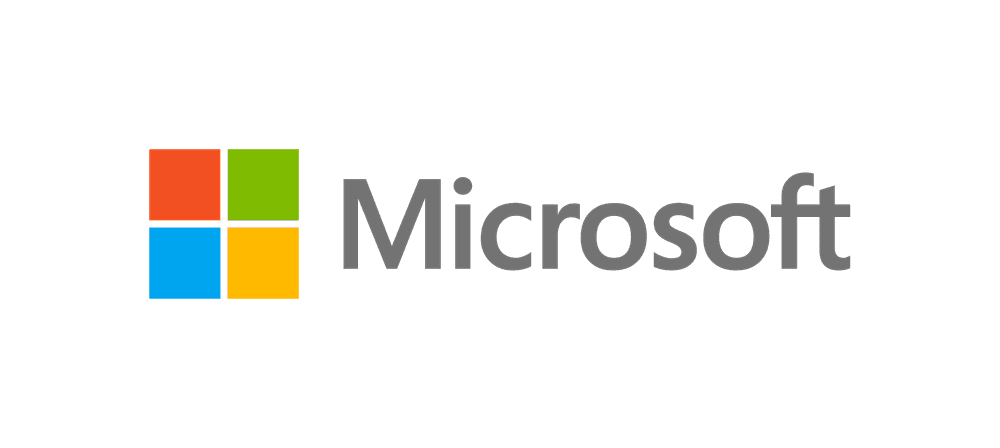 Reach out for more information about our Microsoft and Azure solutions and services.
Enterprise Cloud Offerings
Strategic Initiatives
Assess the overall cloud strategy and complete deeper analysis on key areas to define a go foward strategy
App Modernization
Modernize legacy systems into Cloud Native Architectures
Data & AI
Leverage cloud-scale data management solutions to foster analytical growth.
Uncover unknown patterns in data to build predictive and perspective models
Cloud Platform & Automation
Run your Cloud Platforms effectively by embracing a Cloud Operating Model, infrastructure as Code, and DevOps Principles
Platform Support
Proactive Optimization and Reactive Engineering to help you operate your cloud according to best practices and industry leading SLAs
Our end-to-end capabilities empower you to accelerate digital transformation and unlock the full potential of your Azure environment.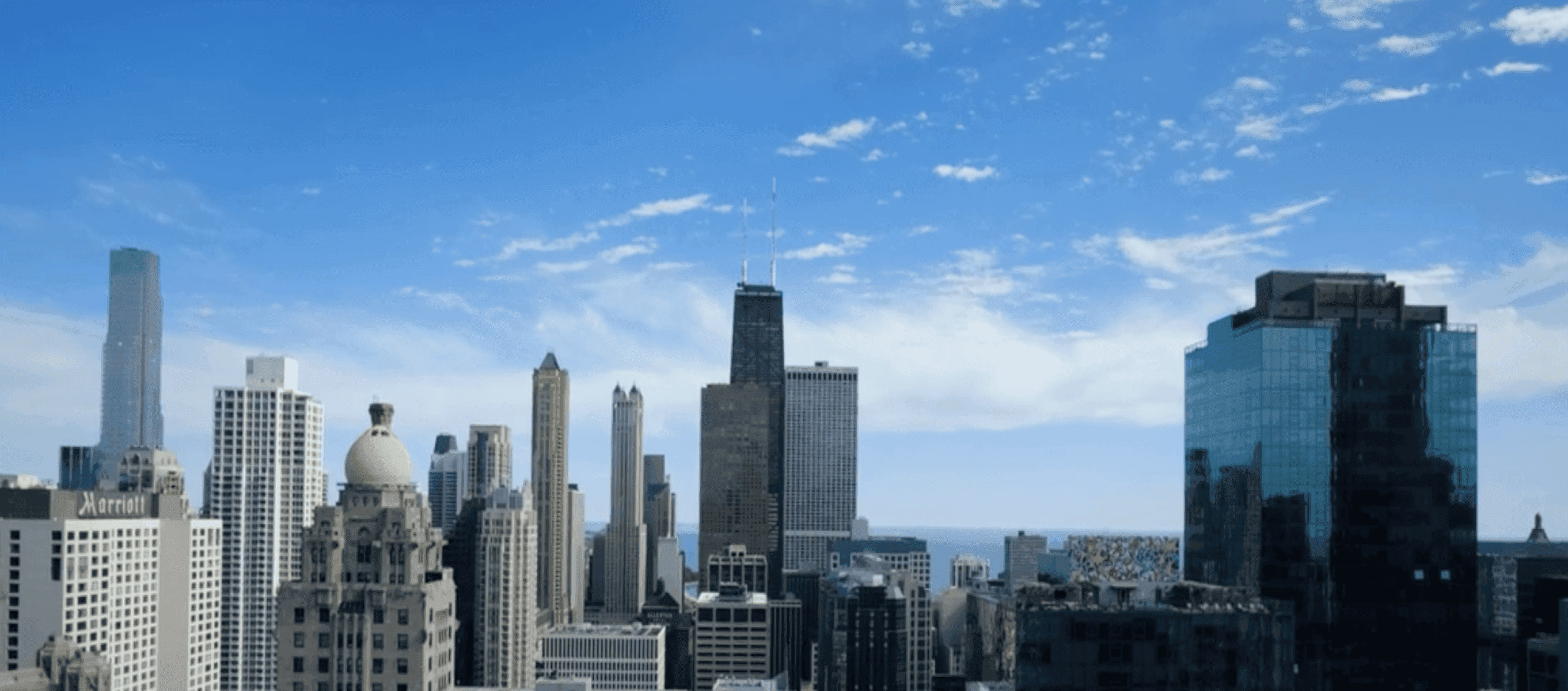 01
AHEAD holds more than 100 Microsoft individual technical certifications with a team of subject matter experts in solutions including: 
Azure Virtual Desktop

 

Azure VMware Solution

 

Azure Solutions Architecture, Expert

 

Azure DevOps

 

Azure Data Services

 

Azure Security

 

Microsoft 365 Mobility and Security

 

Microsoft 365 Messaging

 

Windows Server & SQL Server
02
AHEAD holds Microsoft Gold technical competencies in: 
Application Integration

 

DevOps

 

Data Analytics

 

Data Platform

 

Application Development

 

Cloud Platform

 

Datacenter

 

Collaboration and Content

Cloud Productivity
Silver competencies in: 
Messaging

 

Communications

 

Security

 

Enterprise Mobility Management

 

Small and Midmarket Cloud Solutions
03
AHEAD holds Microsoft's Advanced Specialization in Windows Server & SQL Server Migration, Microsoft's validation that AHEAD has proven experience following best practices and successfully delivering infrastructure migration projects for major enterprise organizations. 
This enables AHEAD to engage in Microsoft's Azure Migration & Modernization Program (AMMP) and unlock investment funding to support end-user Azure migration projects. 
Explore Our Services
Whether you're tackling complex configuration tasks or preparing your assets for potential impact, AHEAD's services take advantage of our Microsoft expertise to optimize and secure your public cloud environment.
01
Cloud Suitability Assessment
02
Infrastructure & Database Migration
05
Managed Services and Cloud Licensing
Azure Cloud Foundations
Leverage Microsoft and/or third-party tools to measure an organization's maturity and readiness for the Cloud and provide a framework for Cloud transformation 
Caribou Coffee
Azure Migration & Modernization 
Caribou Coffee (Caribou) was facing a large-scale technology refresh and aimed to mature and modernize their technology capabilities. Simultaneously, Caribou sought to provide a more standardized and agile approach to providing technical services across Bagel Brands organizations. AHEAD led an orchestrated rationalization of Caribou's digital estate and workload portfolio. AHEAD helped Caribou develop a Cloud Operating Model and adopt infrastructure as Code approaches to deliver and support Azure Services. 
Caribou saw significant cost savings of $800K over 3 years and increased efficiency as a result of its migration to Azure.  Caribou now has a functional and scalable Azure environment to support Bagel Brands businesses leading to increased efficiency and overhead reduction. Their technology capabilities are matured and modernized through PaaS Refactoring and Infrastructure as Code. 
Harley Davidson
Azure Launchpad for Security and Scalability 
As part of Harley Davidson's (H-D) cloud-first initiative, Ride the Sky, their application team was looking to migrate workloads to Azure. But their legacy environment didn't have the governance and security posture they needed to meet immediate business objectives or accommodate future growth. H-D engaged AHEAD for cloud best practices and to increase its governance and security posture. 
AHEAD configured enterprise-level management of security and governance for the organization. The implementation of Azure Management and DevOps Strategies helped better define workload processes through automation.  
AdvantEdge Digital
Self-Driving IT Operations Management
AdvantEdge Digital provides data and analytics to credit unions across the U.S., but deploying its services was too time consuming and resource intensive. Furthermore, credit unions frequently lack analytical scale and talent, so AdvantEdge had to differentiate its analytics services by making them more accessible and actionable. The solution was an advanced automation solution involving Azure, Chef, Palo Alto, Meraki, and ServiceNow resulting in a new, cloud-based analytics offering, and onboarding times that dropped from a month down to a couple of days.
Avenu Insights & Analytics
Azure Migration for Scalability and Portability
Avenu had acquired another company that had an Azure foundation. That company had a pay-as-you-go payment plan, paid for by an individual employee instead of the IT team. In addition to this payment plan, Avenu recognized that the application they were using was not sustainable from a cloud perspective. This application hosted multiple different web pages for its clients. These pages needed to scale to meet the needs of each individual client. First, AHEAD designed and deployed an initial enterprise framework. Next, Avenu's current application was migrated out of VM into Azure Web Apps.  
AHEAD helped Avenu successfully implement and migrate to an Azure Framework and their applications were brought under enterprise governance. The responsibility of managing Avenu's public cloud was shifted to the IT department, making them the gatekeeper to public cloud services. As a result, Avenu was then able to deploy a cloud framework that would grow their Azure footprint over time. 
Rockwell Automation
Using Automation to Reduce Provisioning Time
Rockwell's mission is to improve the quality of it customers' lives by making the world more productive and sustainable. But the IT organization at Rockwell was having difficulty deploying temporary environments, with virtual environments taking far too long to reach its customers. The firm partnered with AHEAD on a hybrid cloud solution, including VMware vRealize Suite adapted using automation and orchestration for Windows and Linux. The resulting environment could much more readily respond to customer demands from a dramatic reduction in provisioning of new business services.
Medtronic
Increased Agility and Innovation
Medtronic is committed to transforming health care. But the company's digital platform was falling behind in the marketplace. And like many companies competing on innovation, the firm faced tool and cloud provider proliferation, and longer than acceptable lead times for fixes and new features.
AHEAD partnered with Medtronic to standardize on a single CI/CD process focused on Azure DevOps and to introduce a new DevOps culture to bridge infrastructure and development teams, all while simplifying processes. This resulted in dramatic improvements in time to deliver new software, and a new culture in IT emphasizing accountability and collaboration.
Leading Furniture Manufacturer
Client engaged AHEAD to modernize their infrastruture, consolidating and updating 2 legacy data center locations and migrating their primary enterprise workloads to the cloud in partnership with Microsoft Azure.
AHEAD provided consultative guidance on Client's "lift and shift" project to quickly move 337 virtual machines out of the Client's aging data canter and into Microsoft Azure. Next, AHEAD led the consolidation of Client's two data center locations, modernizing the new single location and minimizing downtime. The new cloud-based environment enables IT to respond to the needs of the business with speed, reducing development times and provisioning workloads faster.
Sports Technology Firm
FinOps-as-a-Service Delivers Significant Cost Savings via Cloud Optimizations
Client is one of the largest and fastest-growing global provider of sports technology. Since its formation in 2016, Client has completed 26 acquisitions of market-leading sports technology companies. Through multiple acquisitions, Client inherited sub-optimized cloud accounts and configurations, needlessly wasting thousands of dollars of cost each month.
AHEAD was asked to analyze and validate acquired firm cloud environments using AHEAD's proprietary benchmarks and best practices to optimize workloads. AHEAD analyzed Azure workload subscriptions on a case-by-case basis to identify cost reduction opportunities. Using proprietary tools and methods, AHEAD extracted data and built a backlog of remediation tasks while monitoring workload changes to identify incremental savings. Based on Azure project success, AHEAD optimized Client's AWS environment to drive even more savings.
GALIC
Building and Managing IT Infrastructure to Help a New Corporate Spinoff Thrive
Client is a leading life insurance firm who was spun out of a larger parent company and acquired by another large insurance conglomerate, operating as an independent subsidiary. As a spinoff, Client had to acquire and provision their own IT infrastructure to support business operations, in addition to migrating key business applications and capabilities to function as a stand-alone business. They needed tactical guidance on building an agile infrastructure and ongoing assistance to operate it.
AHEAD has been deeply involved in the design and operation of the new infrastructure. AHEAD Professional Services devised a plan to migrate legacy operations to new infrastructure. AHEAD Managed Services now operates Client environment day-to-day, including: VDI/Remote Apps, Compute, Data Protection, Network, Storage, VMware, OS, Desktop Maintenance, Microsoft 365, Managed SOC, ServiceNow ITSM, and colocation management.
Large Midwestern Health Insurer
Repairing, Optimizing and Migrating Huge Datasets to the Cloud to Unleash New Capabilities
Client is a not-for-profit health insurance provider with more than one million members offering healthcare, dental, life insurance and Medicare coverage to citizens of Missouri. Client had been trying to migrate legacy Sybase data infrastructure to Microsoft SQL. Despite 3 prior attempts dating back to 2012, the project was stalled due to the complex and inconsistent ancillary code that was interacting with the database.  Over 30,000 objects had to be identified and remediated, causing delays, funding issues and executive sponsorship challenges.
AHEAD's team of cloud and data experts successfully engineered the data migration to Microsoft SQL Server, transitioning all DevTest, claims processing and Client's new data lake into Azure. This was a complex and difficult project requiring technical expertise, attention to detail, and patience.
Large Midwestern Energy Services Firm
Cloud-native Data Capabilities Unlock New Usage Forecasting and Investment Insights
Client is a diversified energy firm focused on electric power generation and distribution, natural gas distribution, industrial energy services, renewable natural gas, and energy marketing and trading.
Client realized the opportunity and benefits that a cloud-native data platform with analytic capabilities could provide for their business to forecast customer demand.
Based on an existing investment in Microsoft Power BI in their datacenter, they chose to work with Microsoft. Now the real challenge began; how to quickly and securely build an Azure Foundation Infrastructure.
AHEAD conducted a thorough needs assessment, engaging with IT and business stakeholders as well as vendor partners to stitched together a cloud solution encompassing  network security, storage, server, application and architecture. AHEAD built the Azure Foundation in 2 weeks, with onsite experts to successfully deliver and launch on time.
Featured Resources
Our end-to-end capabilities empower you to accelerate digital transformation and unlock the full potential of your Microsoft Azure environment.
Azure Maturity Model
Enhancing MLOps with Azure Machine Learning
Mastering ARM Templates, Episode 2: Development