Strategic Partner
ServiceNow
Reach out for more information about our ServiceNow solutions and services.
Elite Partner Status
<6% of ServiceNow Partners Globally
Customer Satisfaction
4.65 CSAT
Execution
250+ Projects since 2018
AHEAD Labs
Cloud Management Suite Innovation​ SecOps and GRC Accelerator​ ITSM Instance / Accelerator
Certifications
107+ Sys Admin, Delivery Suite Certs 30+ Implementation Specialists 4 Delivery Teams
Our end-to-end capabilities empower you to accelerate digital transformation and unlock the full potential of your ServiceNow instance.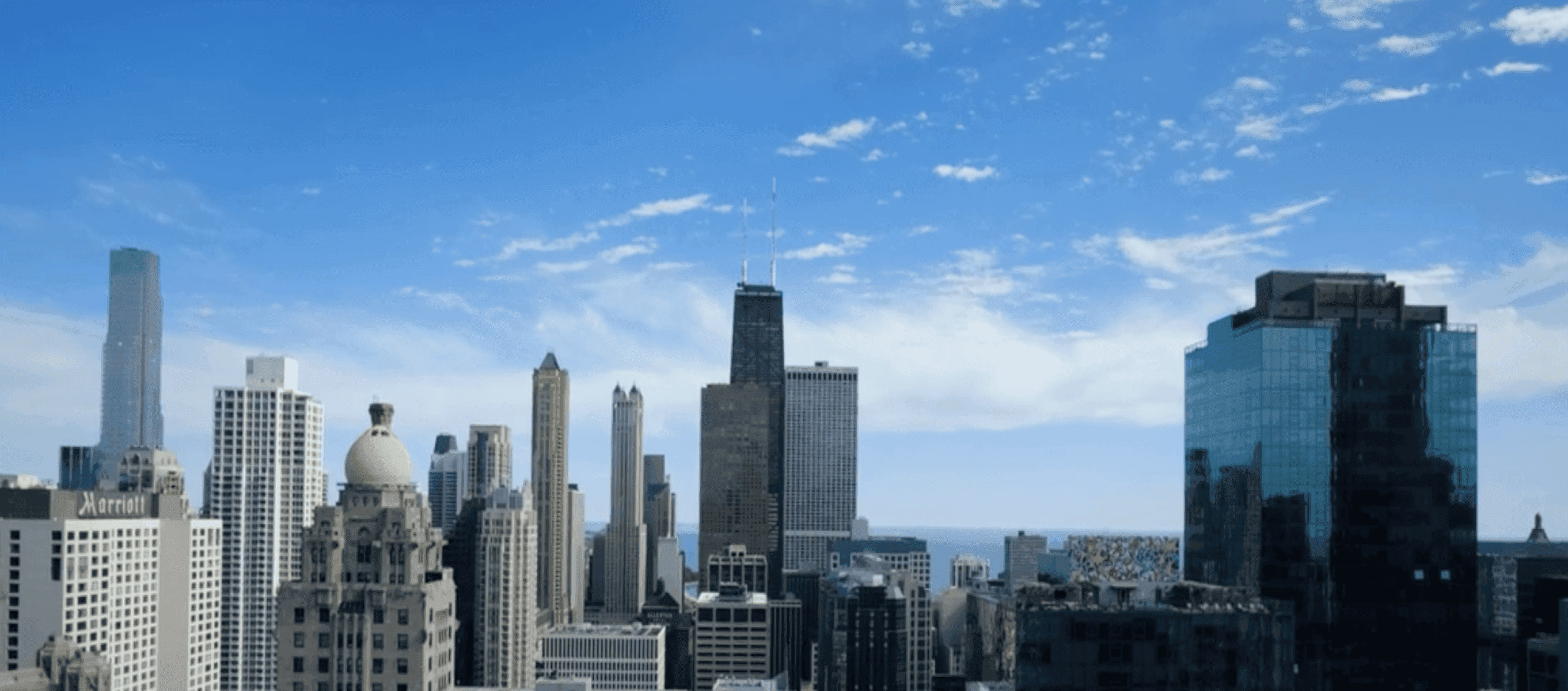 01
Our ServiceNow Capabilities Include:
IT Service Management
IT Operations Management
IT Business Management
Software Asset Management
Governance, Risk, & Compliance
Security Operations
Intelligent Applications
Customer Service Management
02
We are certified in every Micro Certification area including:
Performance Analytics
Application Portfolio
Agile and Test Management
Virtual Agent
Agent Intelligence
Service Portal
Integration Services
Cloud:
Bettering Cost Control, Cloud

Transparency, & Security Posture

For Azure
Operations:
Tying Together AppDynamics & 

ServiceNow For Effective Root 

Cause Analysis
Network Automation:
Driving Network Automation Through ServiceNow, Ansible, & Cisco
Data Protection:
Simplifying Data Protection For IT 

Operations Teams Through

ServiceNow & Dell Avamar DP

​
Security Incident & Response:
Coordinating Security

Orchestration & Automated 

Response Through ServiceNow, 

Carbon Black & Splunk

​
ServiceNow Client Stories
TennCare
Delivering Powerful and Comprehensive IT Strategy, Development, and Operations Support
TennCare is the state of Tennessee's managed Medicaid agency focused on improving lives through high-quality, cost-effective care. TennCare was frustrated by the lack of accountability and leadership with their (now) former external IT management vendor and were seeking a new Operations and Management (O&M) Partner to support the ongoing daily IT operations and system enhancement requests.
AHEAD's ServiceNow expertise combined with an industry-leading Managed Services team has taken on TennCare's O&M activities, addressing immediate issues and gaps left unresolved by the prior vendor. In addition, AHEAD is collaborating with TennCare's leadership to build long term growth and operational strategy using the latest technology and results-oriented services professionals.
Consumers Energy
Increasing Application Performance and Improving Customer Experience
Consumers Energy is a public utility that provides natural gas and electricity to 6.7 million of Michigan's 10 million residents. They use smart meters to receive total household energy usage data that is used to generate energy bills and forecast usage. These measurement systems were experiencing frequent outages, and the Consumers team couldn't identify the root cause.
AHEAD deployed AppDynamics to monitor and improve performance of key applications, including dashboards to provide application and business owners' insights into performance. We also provided integration with ServiceNow to speed incident response and remediation.
Consumers Energy now has the monitoring strategy, metrics, and real-time visibility needed to prevent outages, improve user experiences, and comply with industry requirements.
AdvantEdge Digital
Self-Driving IT Operations Management
AdvantEdge Digital provides data and analytics to credit unions across the U.S., but deploying its services was too time consuming and resource intensive. Furthermore, credit unions frequently lack analytical scale and talent, so AdvantEdge had to differentiate its analytics services by making them more accessible and actionable. The solution was an advanced automation solution involving Azure, Chef, Palo Alto, Meraki, and ServiceNow resulting in a new, cloud-based analytics offering, and onboarding times that dropped from a month down to a couple of days.
MGIC
Greater Visibility and Reduced Downtime Through Intelligent Operations
MGIC set two goals for 2020: Increase their business agility through IT modernization to help them compete with new technology-forward players in their industry, and reduce their unplanned downtime which was directly impacting their reputation with partners and clients.MGIC worked with AHEAD to adopt our Intelligent Operations recommendations, and we implemented ServiceNow ITSM to help MGIC manage their changes and reduce unplanned downtime through tighter change controls. AHEAD also helped MGIC implement a set of modern monitoring toolsets to give their team greater visibility into their infrastructure health. This ultimately resulted in fewer customer-impacting outages and more time spent on modernizing their application and infrastructure portfolio.
Northside Hospital
Platform for Merger & Acquisition Integration
Northside Hospital is an extensive network of state-of-the-art facilities in Atlanta and Northeast Georgia. In late 2019, Northside and Gwinnett Health System completed plans to combine operations. AHEAD helped integrate their Exchange environments, implement ServiceNow into both companies, and modernize both companies' Isilon storage environments.
Federal Home Loan Bank
Automation to Accelerate Changes While Reducing Operational Risk
Federal Home Loan Bank of Des Moines is one of 11 regional Banks that make up the Federal Home Loan Bank System, providing a stable source of funding for more than 6,600 federally insured depository institutions.
Limited command and control of financial operations applications caused Material Weakness reports in the bank's 10-K filings that needed to be remedied quickly to avoid compliance penalties.
AHEAD deployed ServiceNow to automate and control operations, reducing errors and accelerating system changes. We then modernized their 30-year-old mainframe applications, adopting API-first DevSecOps processes, and upskilling the bank team on containers and microservices.
This new shared architecture unifies the application, infrastructure, and security teams and enables them to release better software faster.
Change Healthcare
Modernizing ITOM and ITSM to Improve High-volume Data Systems Monitoring and Responsiveness
Change Healthcare provides data and analytics-driven solutions to improve clinical, financial, administrative, and patient engagement outcomes in the U.S. healthcare system.
As an industry-leading healthcare data clearinghouse, Change Healthcare handles hundreds of millions of dollars in transactions every minute. System uptime is critical, so issue visibility and response times are vital to their business. Their legacy on-prem BMC ITSM platform was underperforming and because of technical and process debt, it was also expensive to manage and maintain.
AHEAD partnered with ServiceNow to design and implement new ITSM and ITOM capabilities, each with aggressive time to value schedules. ITOM was done first (CMDB + Discovery on-prem and AWS) as a foundation for outage remediation in only 10 weeks. Change Healthcare is now able to identify and remediate performance issues faster, improving uptime and customer productivity.
GALIC
Building and Managing IT Infrastructure to Help a New Corporate Spinoff Thrive
Client is a leading life insurance firm who was spun out of a larger parent company and acquired by another large insurance conglomerate, operating as an independent subsidiary. As a spinoff, Client had to acquire and provision their own IT infrastructure to support business operations, in addition to migrating key business applications and capabilities to function as a stand-alone business. They needed tactical guidance on building an agile infrastructure and ongoing assistance to operate it.
AHEAD has been deeply involved in the design and operation of the new infrastructure. AHEAD Professional Services devised a plan to migrate legacy operations to new infrastructure. AHEAD Managed Services now operates Client environment day-to-day, including: VDI/Remote Apps, Compute, Data Protection, Network, Storage, VMware, OS, Desktop Maintenance, Microsoft 365, Managed SOC, ServiceNow ITSM, and colocation management.