Looking AHEAD: 2022 Cloud Trends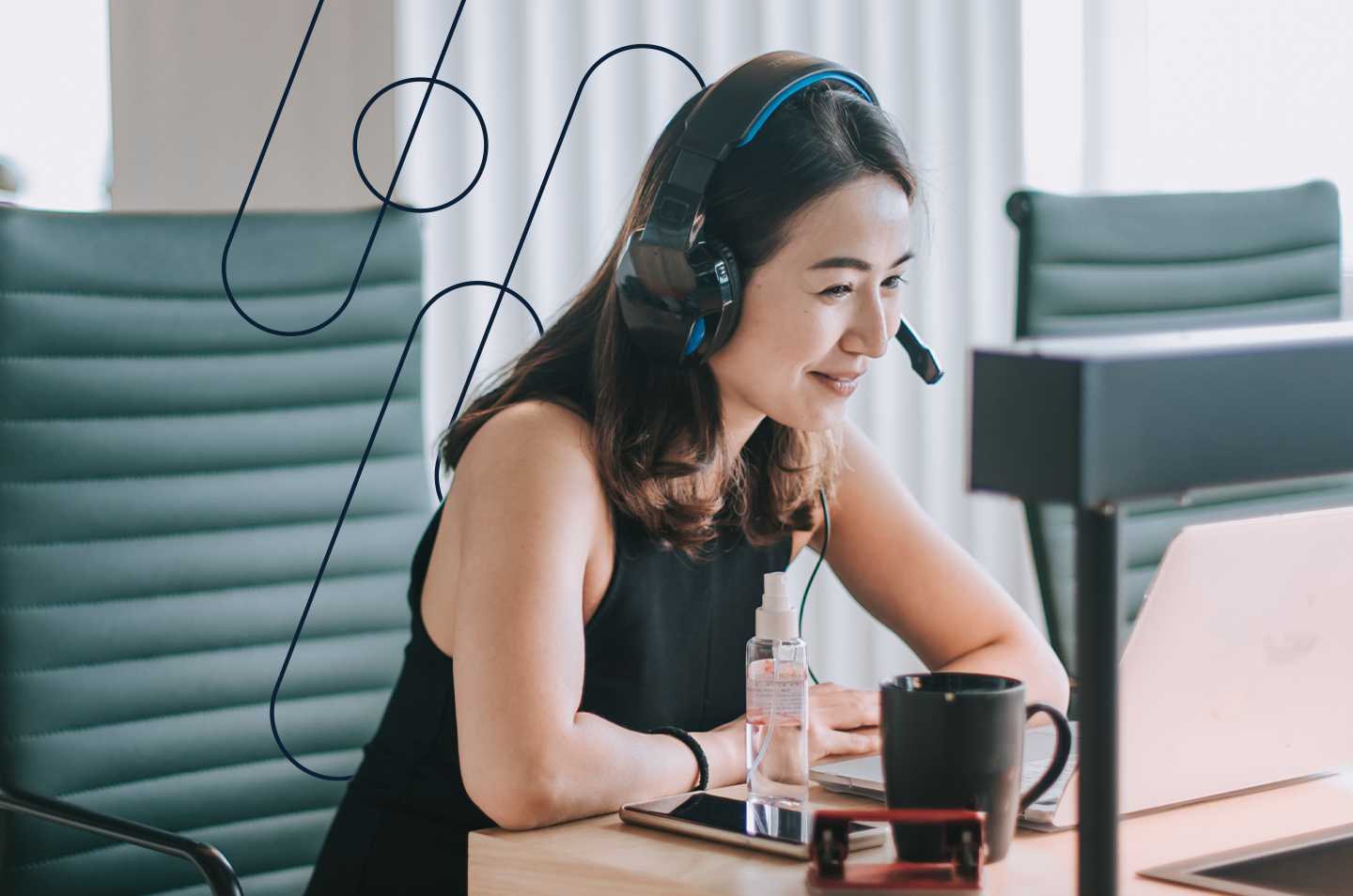 Seemingly with each passing year, the cloud grows more complex, the field of cloud service providers expands, and the cloud-driven needs of enterprises become increasingly vital for them to function. In a space that continues to outperform itself year-in and year-out, how should business leaders be approaching the cloud in 2022?
Below, some of AHEAD's top enterprise cloud experts give their perspective on emerging cloud trends, waning legacy approaches, and what you can do now—and in the future—to position your organization for success.
MIKE KOLENO, CHIEF ARCHITECT
Prediction: App Modernization, Kubernetes Proliferation & Blockchain Hesitation
Modern Apps
As we turn the calendar to 2022, I expect to see new app modernization efforts made to a greater array of enterprise applications. The expanded scope of apps to modernize will likely contain internal applications and applications that are, in part, dependent on partnering organizations and third parties. All modernization efforts will be made in the hopes of building stronger core app and integration foundations for enterprises in order to enable the frequent and frictionless delivery of enterprise applications.
Modern Platforms
With Kubernetes adoption reaching a large majority of enterprises, there is a growing realization that the standard container orchestration platform requires a greater level of abstraction and customization to truly work for application use cases and enterprise developers. This year, I expect to see a continued growth in enterprise efforts to adopt PaaS/CaaS hybrid-like platforms built on top of Kubernetes. These efforts will require a tight collaboration between IT infrastructure engineers and the enterprise software developers they are seeking to serve. In the end, the conversation will shift from an or Kubernetes debate to an and Kubernetes conversation in 2022.
Blockchain and Cryptocurrency
This year, I expect to see the active debate around blockchain and cryptocurrency grow even louder. The debate centers around both the viability of blockchain technology as well as the sustainability of blockchain-based innovations, like cryptocurrency, and its impact on the world around us. As a growing list of well-known computer scientists call out blockchain technology as exclusively a solution seeking a problem to solve for, expect once promising blockchain-based research to begin to wind down in enterprise innovation groups in 2022. Other investments made in blockchain-enabled innovations, like cryptocurrency, will also garner more scrutiny, as the natural resources required to enable these technologies have an extremely high probability to push earth's climate crisis to the brink within years, not decades. As large cloud providers, notable ISVs, and global enterprises look to become carbon neutral, expect a pivot away from innovations like cryptocurrencies that dramatically impact the sustainability of our planet.
MARK HANSON, CHIEF ARCHITECT
Prediction: Increased Specialization, Multi-Cloud Adoption, Cloud Native Focus & Bolstered Data Capabilities
In 2022, many of the trends will mimic those of the past. At this point, most organizations have some form of cloud adoption, but are at different stages of their own personal journeys and have varying levels of actual cloud consumption.
Foundational activities, governance efforts, workforce development, portfolio evaluation and rationalization, and automation advances, as well as other core cloud capabilities, are still areas of focus for many organizations in 2022 — even those that have already built up a large cloud footprint. I have told many folks: there is no such thing as 'done' with these functions, processes, or capabilities – they are here to stay and will continue to require organizations to manage and iterate accordingly.
Consistent with years past, we will continue to see the need for cloud migration and modernization efforts. These are now common target activities for workloads, and still have a long road to go as organizations address how to improve their IT and business footprints targeted at the hybrid platforms that they support. While these topics are a re-emphasis on past trends and priorities, there are some new items to address as we look forward into 2022:
Increased Verticalization & Specialization 
On the subject of generalized migration, deployment, and modernization activities, a common understanding is emerging within the minds of enterprise leaders and system integrators, as well as the cloud vendors themselves. This has brought forth the notion that specialization and verticalized alignment is necessary to focus on the needs of applications, data sets, and business-aligned services that look to leverage the cloud. A generalized approach is no longer adequate to support these activities which require a more specialized or vertical-specific understanding to achieve the desired outcomes.
Multi/Hybrid Cloud Increase & Consolidation
In 2022, hybrid will remain the norm as we continue to see increased cloud adoption from enterprises that span multiple clouds – both private and public. I will also point out that I think it is best for organizations to adopt a primary/secondary/tertiary philosophy to support their multi-cloud strategy. This will allow for the correct level of transparency, enablement, and common understanding across the organization to align their adoption and successful consumption of cloud services.
One interesting spin on the multi-hybrid cloud that I see is quite different from the adoption that most organizations are going through. As skills, knowledge, and experience in multi-hybrid cloud continue to advance, some organizations may begin to think twice about the quantity and purpose of the clouds they have adopted and target a more simplistic approach. Perhaps enterprises have enabled and connected four or five different cloud platforms, but are looking to consolidate now that they have a firm grasp on the financial, performance, and capability differences between each platform. To a point, simplifying their cloud spend as well as their custodial cloud functions and roles will prevent the duplication of activities across all of the clouds they employ.
Cloud Native Focus 
There is a lot of value and simplification that can be gained by targeting a cloud native approach. I think this will give businesses and application owners/developers the speed, efficiency, consistent execution, and reduced complexity that is required in this space. Too often, teams are bogged down by cloud anti-patterns, historical tools, or multi-vendor platforms that take time to construct and build. 2022 should usher in more growth toward a cloud native approach to modernization and workload adoption in the cloud.
Increasing Importance of Data & AI Capabilities 
Data and analytics solutions and outcomes aligned to support business goals have always been top priorities for enterprises, as well as the cloud services that support them. This will continue to be the common denominator within most—if not all—cloud conversations, as modernizing data platforms, integrating datasets and solutions, and providing more insights has never been more important. This has a key alignment to the specialized solutions trend above. We will also see a larger adoption of AI, ML, and deep learning as these capabilities become better understood by more enterprise cloud practitioners and integrated further into cloud solutions for consumption.
NICK COLYER, DIRECTOR, SPECIALTY SALES ENGINEERING
Prediction: More Complexity, A Shift Toward Public Cloud & Upskilling for DevSecOps
In 2022, IT organizations will truly start to come to grips with the complexities of all the different technologies they need to run. As they continue to support modern application teams and leverage more data services, they need to become more efficient at automating and standing up the infrastructure to support these new capabilities. This will also mean further integration of DevSecOps principles and optimization of the business workflows surrounding how these teams come together to create new capabilities, while also requesting standard ones. The objectives around speed, quality, and experience will be reinforced in IT organizations so that the business units can move faster with their development. At the same time, there are still many organizations who do not require modern app development, and will instead leverage vendor-provided solutions. IT will still be challenged to manage all of the different services they are utilizing.
In addition, hybrid will continue to be the norm, with an increasing shift towards public cloud services. Many customers are still getting started with cloud migration and modernization efforts, while others already have significant maturity in running cloud platforms along with their on-premises infrastructure. The pressure on the laggards to adopt these new technologies and accelerate into a new operating model will increase further. At the same time, those that moved early may still have management and security challenges they need to address.
With all of this will come an element of tool rationalization and a desire to look more intently at cloud managed services. Given the rise in complex technologies that organizations need to manage and the ongoing skill shortage, it may be more efficient to offload many of the capabilities, particularly as multiple clouds are being leveraged. Generally speaking, more people will be skilled in core public cloud provider skills around AWS, Azure, GCP, etc. This will, in turn, expose demand and a lack of skills in DevOps and automation areas, which are more difficult to learn and apply at an enterprise level.
All of this is to say that we will see:
Increased modernization and migration to public cloud services
Attempts to rapidly skill the enterprise and transform the operating model
Tool rationalization
Increased automation and orchestration with an emphasis on DevSecOps principles
Learn More
For more information on AHEAD's Enterprise Cloud Practice, get in touch with us today.