PowerStore: The Future of Dell EMC Midrange Storage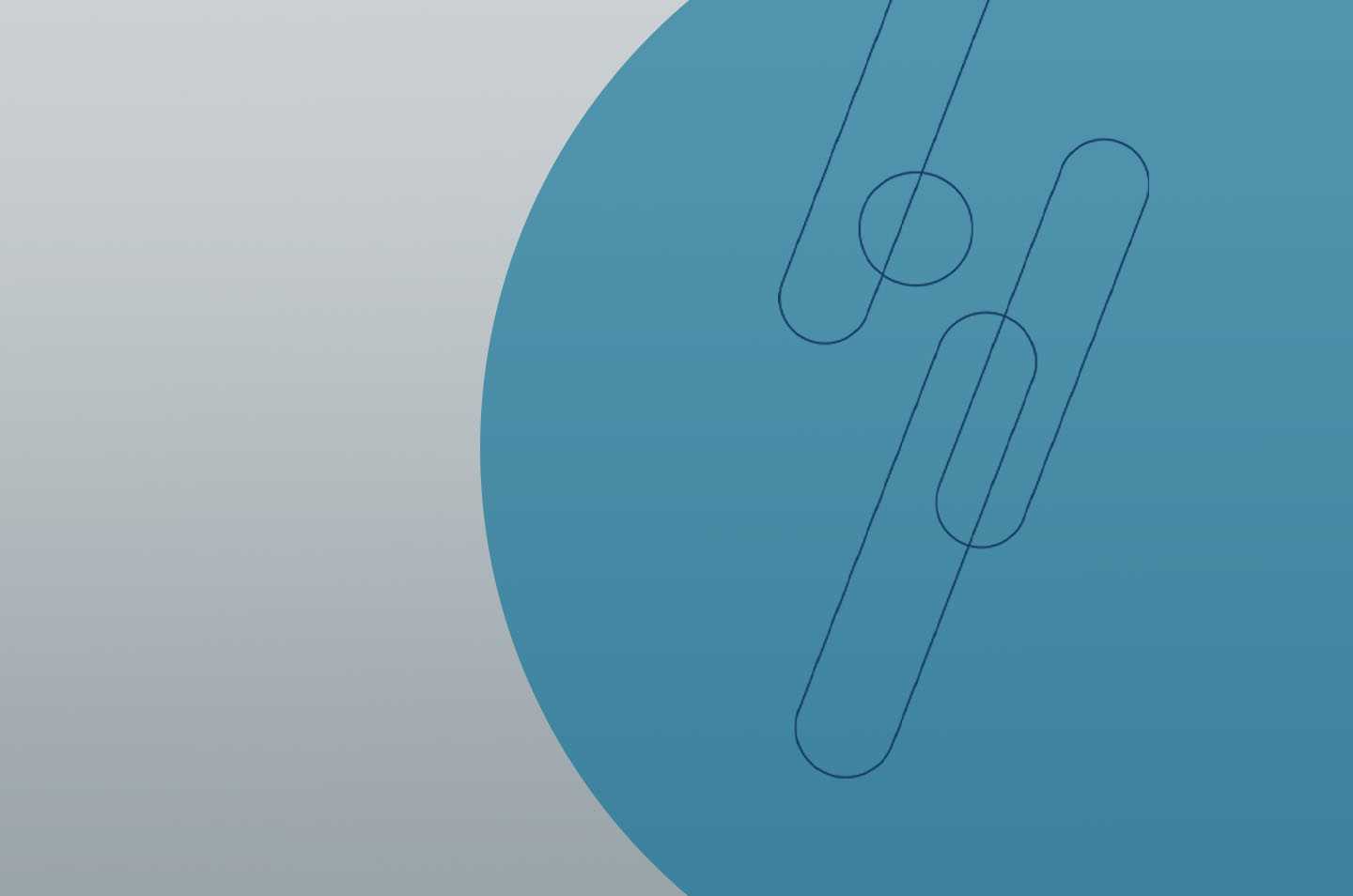 There has been a great deal of consolidation via mergers and acquisitions in the enterprise storage industry over the past decade. The result is fewer, yet larger companies with multiple brands in their portfolios. This phenomenon has created product overlap within many portfolios. Examples include HPE with Nimble Storage, 3PAR/Primera and XP or IBM with Storwize, XIV, DS Series and the various parts they've assembled to create other products by using SVC, XIV and/or technology from their TMS acquisition. Dell EMC's own midrange product mix includes PS/EqualLogic, SC/Compellent, Unity, and XtremIO. Driving efficiency is critical to the success of these larger companies, making portfolio rationalization an important consideration.
The risk with portfolio rationalization is that each of the existing platforms has a sizable customer base. In Dell EMC's case, the current product line up has made them the enterprise storage market share leader by a sizable margin. Note the following 2019 market share chart based on publicly available IDC press releases: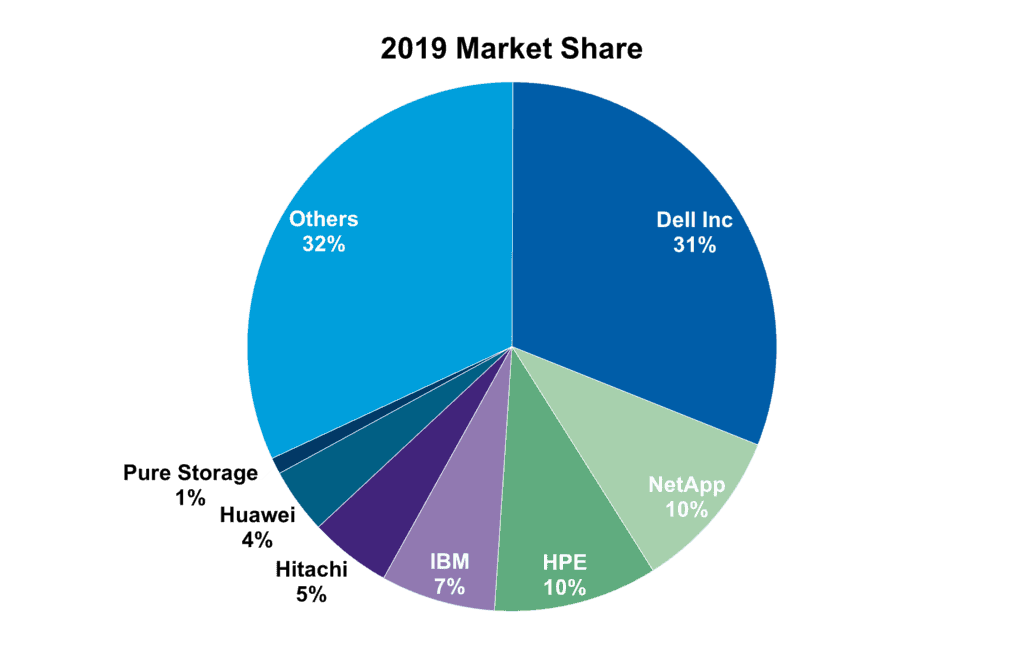 (data source: IDC)
(*Note that Pure Storage, Huawei and Hitachi did not make the top five in every quarter in 2019, so they are included both individually and in "Others")
With this very successful business in mind, Dell EMC introduced PowerStore as the future of its midrange storage offerings. We'll discuss how we see this transition unfolding, but let's start with product details.
AHEAD is a beta tester for PowerStore and we've had it running in our lab since Q4 2019. The base platform is a new development that did not leverage any of the existing products as a starting point, which we feel was a bold and necessary step to best position the platform for the future. The software architecture is container-based, allowing for easier development/deployment of future data services. As an example, NAS functionality will be in its own container(s).
Some observations based on our initial testing:
Consistent low-latency performance – the I/O stack is very efficient
Performance consistency during failure testing
Notable space efficiency results vs. prior Dell EMC implementations, even with data that we did not expect to see much benefit
Relatively low Node CPU utilization under load
(For a dive into PowerStore's user interface, check out this demo.).
PowerStore T vs. PowerStore X
There are two versions of the product, PowerStore T and PowerStore X. The PowerStore T models are dual controller storage systems. Dell EMC refers to the controllers as "Nodes" and the overall system as an "Appliance." Up to four Appliances can be federated together in a Cluster. PowerStore X models leverage the same hardware and include a hypervisor (VMware ESXi) with the ability to deploy virtual machines next to the storage controller code. The latter is intended for data intensive applications that can benefit from being localized with the storage layer, but it could also be beneficial for remote site/edge use cases for which a standalone solution covering compute and block storage is required (as with HCI platforms). Note that NAS functionality is only available on the T models for the initial product release.
Architecture and Failover
PowerStore uses a localized volume architecture. Both Nodes in an Appliance are actively servicing I/O, but a volume is active on only one Node at a time, with the other Node able to take over in a failure scenario (both Nodes are connected to the physical media within an Appliance). This approach to failover is common in the midrange marketplace. As we mentioned, up to four T Appliances can be loosely federated together with non-disruptive volume migration (block only in the first release) across them in a manner similar to SC/Compellent systems. The nice thing about this federation is that it does not require a set of dedicated switches to create the cluster, therefore reducing the complexity of the configuration.
Storage and Connectivity
The base enclosure packaging is a tidy 2U chassis with media accessible on the front and connectivity/controllers accessible in the back. The media in the base enclosure is accessed via the NVMe protocol and can be traditional flash or Storage Class Memory media. Note that there is no mixing of traditional flash and SCM media in this release. Up to three 25-slot expansion enclosures allow media to be added beyond the base enclosure and are SAS-attached in the initial release. PowerStore introduces the use of NVRAM media for persistent write storage and four slots are reserved for these modules. Connectivity options include 32Gb Fibre Channel and 10/25Gb Ethernet. Intel QuickAssist technology (Lewisburg chipset) is used for hardware compression offload. Overall, there isn't much to configure out of the box as most options are set in software, e.g. RAID protection, space efficiency, etc.
Data Management
Data management features include snapshots (re-direct on write), replication (async snap/replicate) and 4KB-granular in-line data reduction for space efficiency. Protection Policies allow for multiple snap/replicate parameters to be bundled together for ease of management. The management interface is a fresh HTML5 implementation and we found it to be very responsive during testing. It includes easily accessible performance data on board for quick analysis. PowerStore also has a volume import feature for customers moving from prior Unity, VNX, SC/Compellent or PS/EqualLogic systems.
Investment Protection
PowerStore introduces Anytime Upgrades, which sets a new market benchmark for customers looking to reduce the risk of having unanticipated growth exceed the capabilities of their initial purchase. This program allows customers to non-disruptively upgrade to a larger or equivalent future PowerStore model as a part of their maintenance plan on an existing Appliance or receive a credit toward adding a net new Appliance of the same model to scale out the Cluster at any time after 180 days.
The Road Ahead
The transition to PowerStore is not in any way immediate and will take place over time. PowerStore also may not yet be the best option for a given use case versus the platforms it will eventually replace. To learn more about the new PowerStore platform and how it may apply to your specific use cases, reach out to our team.