What is the Real-Time Health System?
When looking at the acceleration of
digital transformation in healthcare
, it's impossible to ignore the profound impact that the COVID-19 pandemic had on healthcare nationwide. The last few years have exposed a number of vulnerabilities and forced the hand of many healthcare providers to find new ways to optimize resources, reduce waste, and redirect resources towards high-value care delivery. Now more than ever, health systems must reevaluate where they fall on the path to digital transformation and take steps that will enable them to streamline operations, empower clinicians, and revitalize their standards of patient care.
The Emergence of the Real-Time Health System
Today, healthcare providers are responsible for maintaining more data on their patients and clinical operations than ever before. However, this data is often very siloed, and collaboration between clinical, operational, and administrative teams is typically very limited in this context. As a means of solving these (and many other) challenges, health systems have begun to adopt what Gartner refers to as the Real-Time Health System (RTHS):
    "The RTHS is a response to the current state of the healthcare provider where awareness is often limited, information is not easily shared, and workflows and business processes are disconnected."

Gartner  
Gartner continues to define RTHS as a framework "that possesses pervasive and sophisticated situational awareness and operational intelligence and the means to leverage it. The RTHS represents the transformation into an efficient, consumer- and patient-friendly enterprise that will create innovative care options and an improved healthcare experience." It's important to understand that RTHS is not a singular solution – it's a framework consisting of many solutions that traverse clinical, operational, and administrative workflows. More importantly, it removes silos of data to help healthcare systems become more situationally aware. The RTHS possesses enterprise-level situational awareness and visibility into critical patient events and clinical data so that its workflows and business processes can benefit from the operational gain.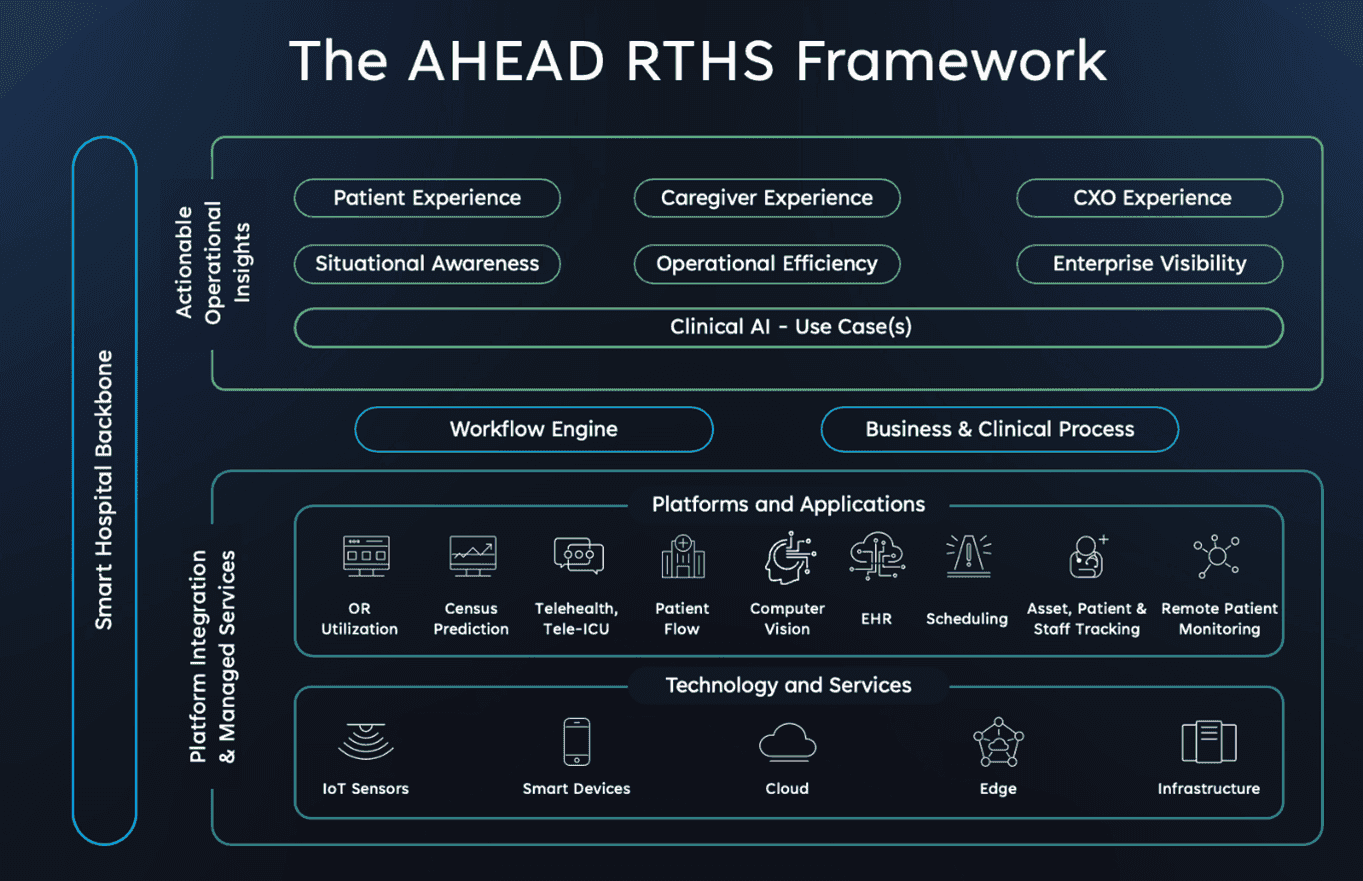 Unlocking Insights with the Real-Time Health System
The foundation of the RTHS is built upon
modern digital platforms
that allow healthcare organizations to break down data silos and become more evenly driven by analytics. Leveraging data from electronic medical records, HR, telehealth, and clinical AI allows healthcare providers to be more aware—and thus, more proactive—in their approach to providing better patient outcomes. The key to driving value from these platforms is understanding how the data is ingested and, more importantly, how these actionable insights are integrated into the clinical process.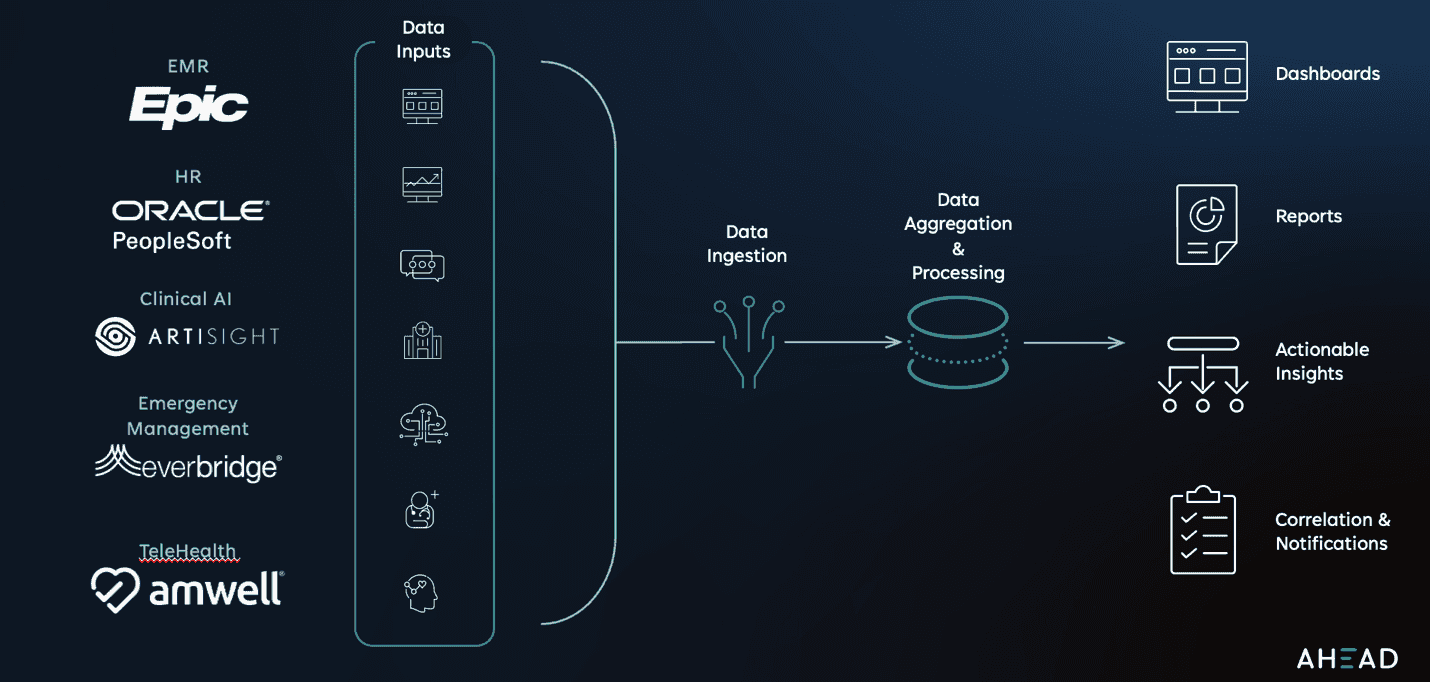 As organizations work to align their RTHS goals to a defined framework, the integration of technologies and platforms—as well as the dissolution of data silos between these platforms—becomes increasingly vital to success. Further, the processes of data ingestion, aggregation, and correlation serve as critical stepping-stones to creating actionable and predictive insights that help health systems deliver on the promise of better patient care. To learn more about AHEAD's Real-Time Health System Framework or see examples of the RTHS in action, reach out to our team today.  
Contributing Author: Andy Sajous