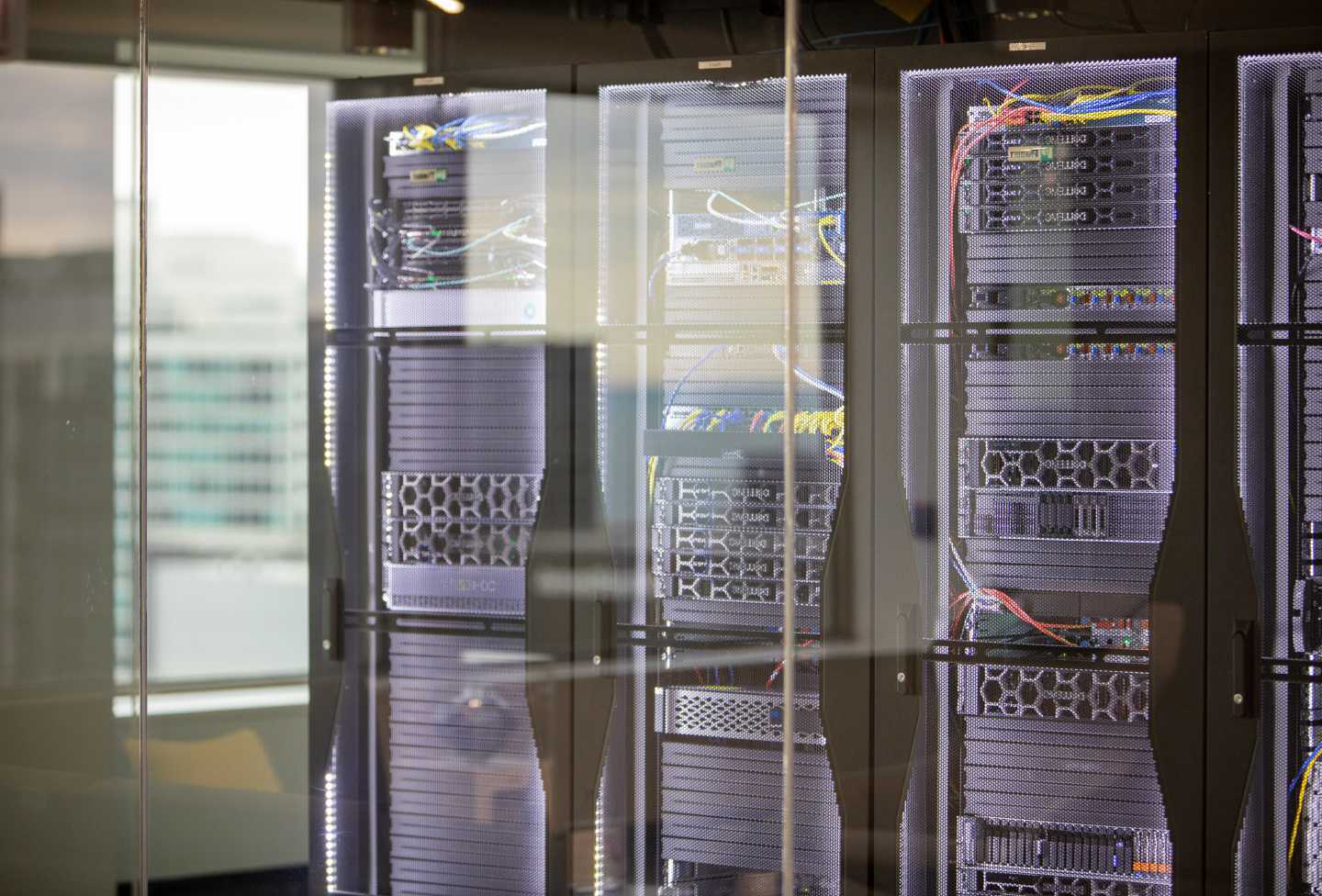 The Foundation for the Adaptive Enterprise
On-premises infrastructure will continue to play a critical role in the overall transformation of IT and digitization of businesses. Increasingly, enterprises are managing large, complex IT environments that straddle public and private cloud infrastructure.
AHEAD combines the latest capabilities in virtualization, containerization, and hyper / converged infrastructure to bring cloud-like performance to your data center—while managing the critical touch points with the rest of your enterprise cloud.
Our Perspective
Watch our video to discover how we help in the world of next gen infrastructure
Explore some of the core data center solutions we work on
We partner with more than 200 leading innovators, including the top players in modern data center solutions.
Advise, Transform, Operate
Example Services for Data Center
We execute dozens of specialized services across our core data center solutions. Whether through Advisory Services like assessments and strategy planning, Transformation Services like modernized deployments, or Managed Services like environment monitoring and support, we have tailored, end-to-end offerings to aid your infrastructure initiatives.
01
Data Center Network Assessment
Network discovery and analysis of your existing data center network(s).
02
Disaster Recovery Design and Deployment
Multi-phase approach to design and deploy a new DR architecture, whether utilizing a single application, on-prem, off-prem, or a combination.
03
Infrastructure Managed Services
Proactively manage all systems and adhere to defined service levels for maintaining the reliability of complex IT infrastructures, with industry-leading attention to service quality, consistency and security requirements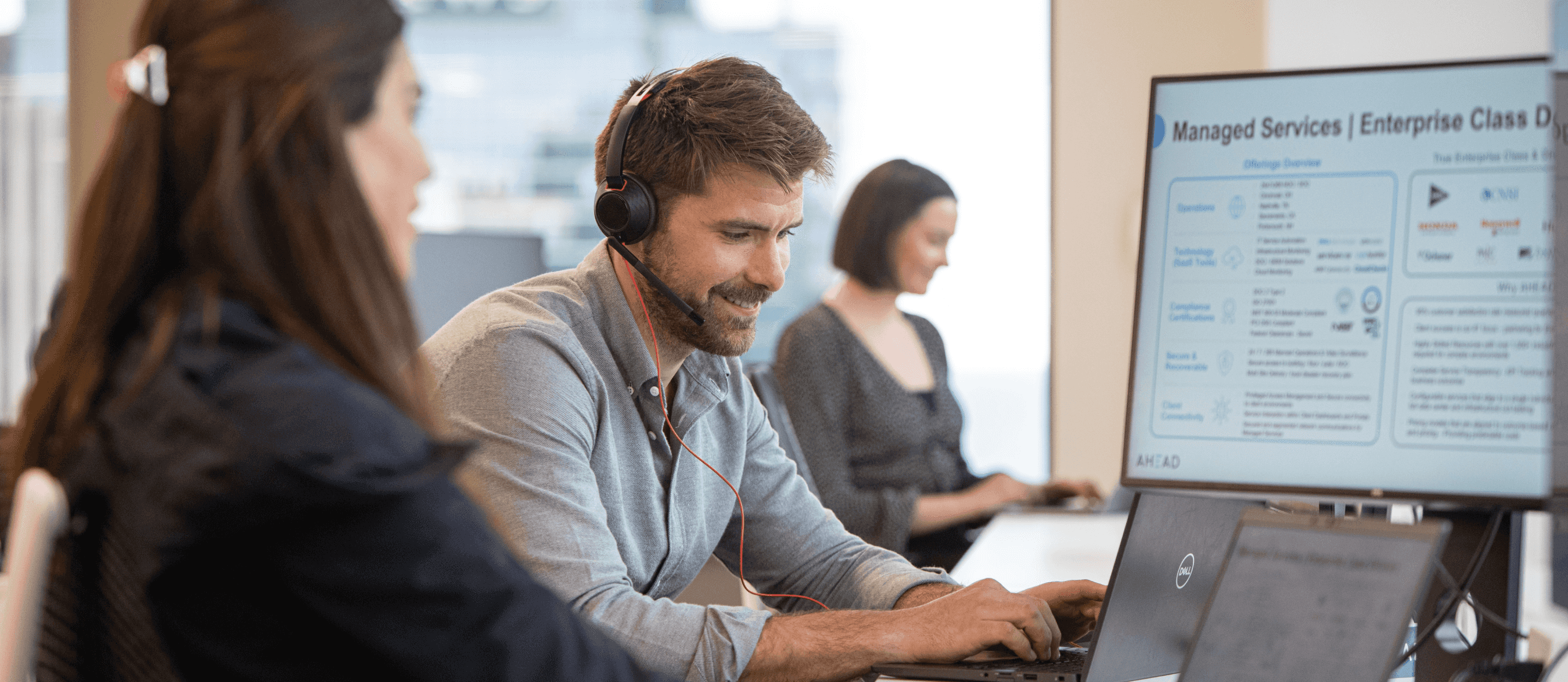 Factory Integration for Turnkey Deployment
Rack-scale integration for your data center modernizations is performed in AHEAD factories, not third-party locations. Not only does this level of control keep your projects moving forward efficiently, it also adds predictability to deployment schedules and provides plug-and-play simplicity onsite to reduce your team's efforts.
AHEAD PODs: Custom Converged Infrastructure
PODs Custom Converged Infrastructure - AHEAD PODs are a custom solution that address enterprise difficulties with IT infrastructure. As a customized converged infrastructure stack deployed much faster and at lower cost than most infrastructure, an AHEAD POD can be designed to be as complex or as simple as necessary, with customizations across product, integration, location, support, and more.
Differentiation
CI, HCI, network-style racks, or anything in between, custom-fit to your data center with components mixed and matched to fit your needs.
Agility
Customer-determined 'Day 2' support model, with option for AHEAD Managed Services for management, monitoring, and support.
Efficiency
Adopt a capitalized, operationalized, or utility-based approach.
Data Center Client Stories